I recently spoke at the 2017 Capability Counts conference, put on by the CMMI Institute.  It's a great event that isn't focused just on CMMI maturity models — instead it's a conference where a few hundred people get together to discuss process improvement, Agile, software engineering processes, and a variety of other related topics.
Here's a packed room with Tom Cagley presenting on how to use storytelling to create better requirements:
Scaled Agile Framework (SAFe) is a great set of Agile and engineering best practices, pulling together great ideas from Lean, Scrum, eXtreme Programming, DevOps, and many others.  That said, I've found it to be a great mental model on how to structure large Agile programs and a useful of great ideas to pull from, rather than a framework to deploy entirely.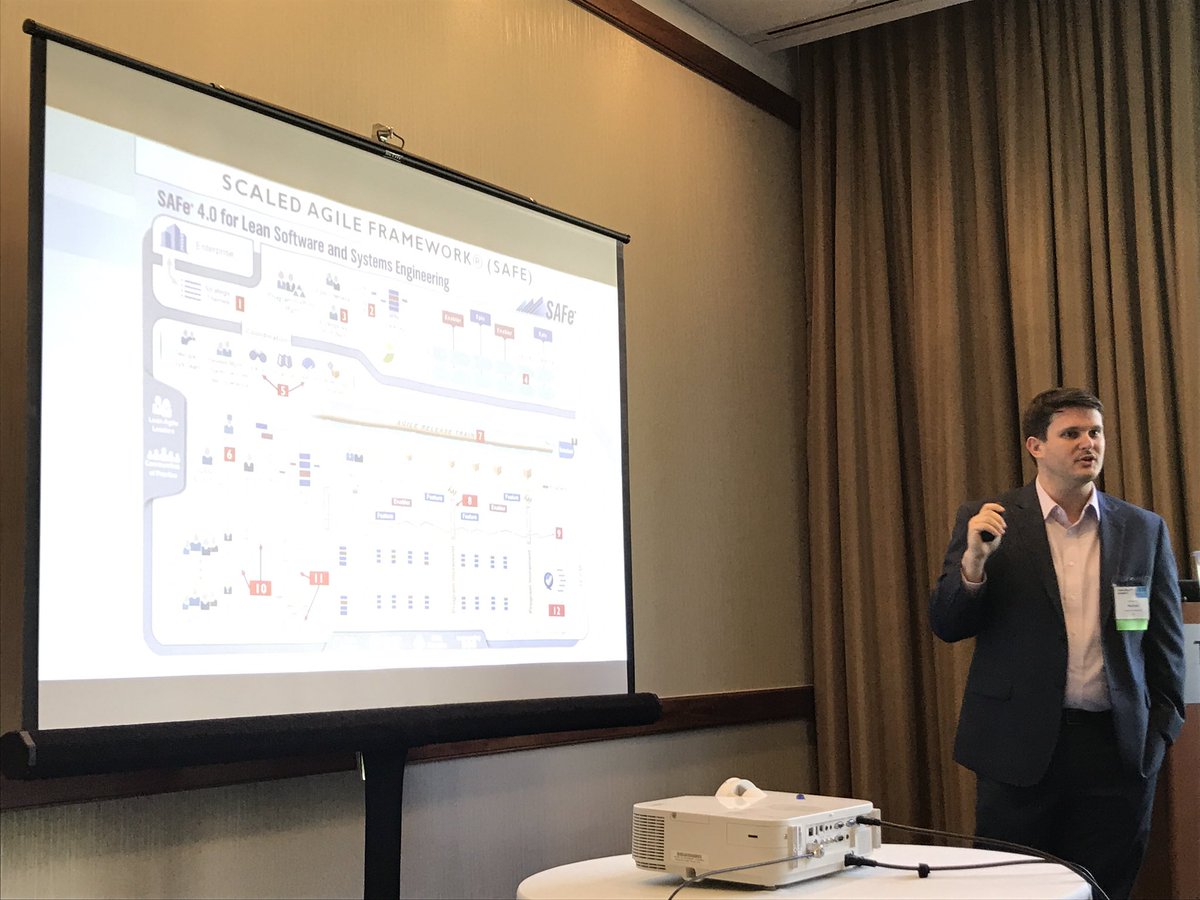 I gave a presentation at the conference on some of the great ideas we've found in SAFe and how we've deployed them, while also giving a bit of a SAFe 101 for those interested.
Please note:  I'm not a SAFe certified trainer, nor do I speak on behalf of SAFe.